Collie Climbs 17 Jan 2016
11 cars (10+1) 19 adults, 3 kids and 1 dog.
Trip Leader: Glen and Terri Cleaver
Meet in Burekup opposite the store on Russell Rd, at the public open space. The large undercover area gave us shelter from the showers to have morning tea before heading off at 10am. Air down at start of Lennard 4wd track 10.35. Lunch was early at 11.15 at sailors' gulley on the banks of the collie river. Parking was challenging for 11 put the picnic area was large and easily allowed the group to sit together.
Read more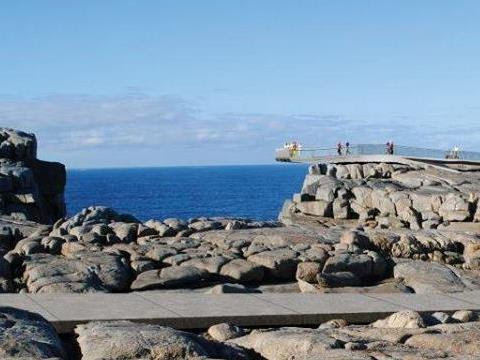 The Gap Road was open for a while over the peak holiday season to allow locals and holiday makers a chance to visit and make use of the completed work at Natural Bridge in
Torndirrup National Park
. The site has now closed again until mid to late March 2016 to allow workers and machinery back to complete the new Gap lookout. Extract from
Department of Parks and Wildlife :   Touring WA - Issue 29
Perhaps...
Read more