Progress at The Gap near Albany WA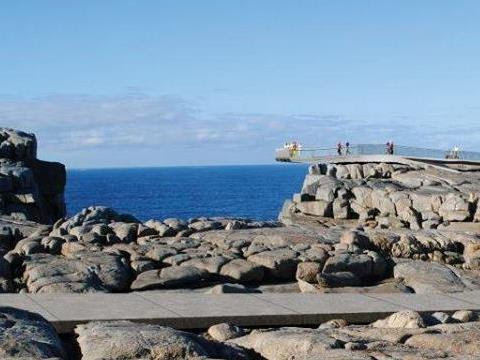 The Gap Road was open for a while over the peak holiday season to allow locals and holiday makers a chance to visit and make use of the completed work at Natural Bridge in Torndirrup National Park.
The site has now closed again until mid to late March 2016 to allow workers and machinery back to complete the new Gap lookout.
Extract from Department of Parks and Wildlife :   Touring WA – Issue 29
Perhaps a sidetrip for us during the 4WD Association Gathering planned  for  June in Albany. Mitsubishi Club Calendar information will be updated after the pretrip  in February.